You turn off all the lights when you leave the house. You take a seven-minute shower. You never sleep with the TV on (well, almost never, but everyone knows Empire is just better in bed).
So why is your electric bill so high?
Even if you're not outright wasting energy, odds are you're using more than you think. In fact, your fridge is zapping energy right this second.
Follow these nine steps and you'll save thousands of dollars this year.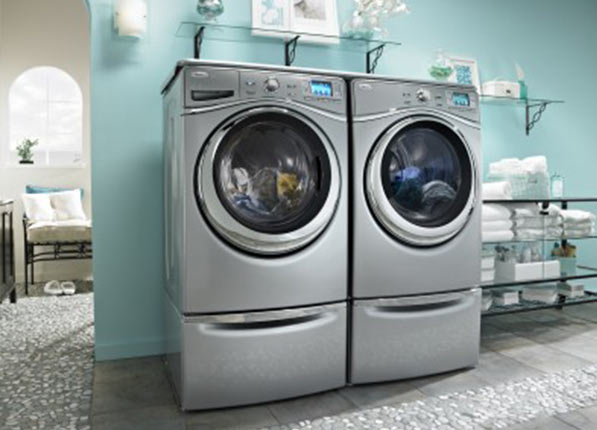 Image Credit: Today's Mama
SET YOUR SPIN CYCLE TO COLD
When you do a load of laundry, a whopping 90 percent of the energy is used just to keep the water hot. Worried your clothes won't get as clean? Don't be. Detergents are super-advanced nowadays, making it NBD to wash your clothes on cold.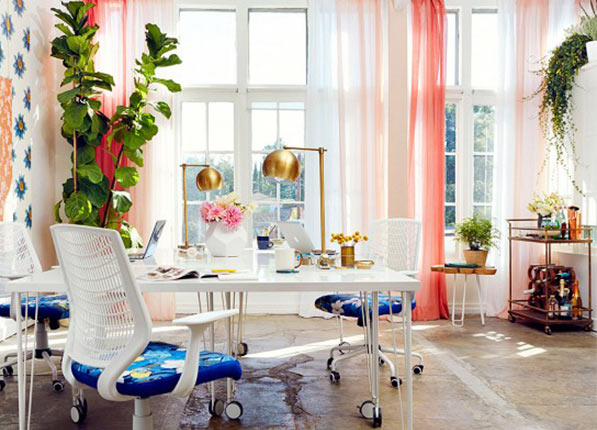 Image Credit: My Domaine
OPEN AND CLOSE YOUR CURTAINS AND WINDOWS
That sunlight is strong, yo. Adjust your drapes to your advantage. When it's cold, open them to let all that natural sunlight stream in. But when it's warm, keep 'em shut. The extra shade will help the rooms in your home stay cool. And don't forget about your windows: On days when it's cooler outside than in, open the downstairs windows on the shady side of the house and the upstairs windows on the sunny side of the house. Voilà- -natural breeze.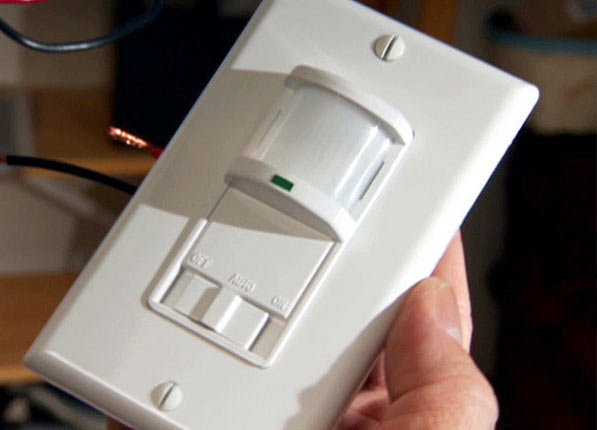 Image Credit: TW Home Show
INSTALL MOTION SENSORS ON INDOOR LIGHTS
Nope, they're not just for your backyard: Adding motion sensors to bedroom, bathroom and even basement lights guarantees an automatic shutoff (you can set the number of minutes yourself), something that will save you money and time. And since forgetting just one light switch can add up to as much as $21 a year, this is a worthwhile upgrade.

PAINT YOUR ROOFTOP WHITE
Take your cue from those gorgeous Greek rooftops: If you live in a warm climate, a coat of white paint will help reflect sunlight away from your roof so that it absorbs less heat than a standard black one, which can hit 150 degrees on a sunny day. (Um, hello skyrocketing air-conditioning bills.)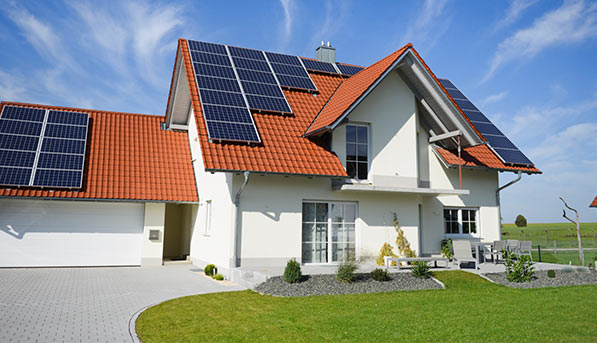 Image Credit: The Huffington Post
INVEST IN A SOLAR ROOF
Solar panels are expensive (between $10,000 and $30,000 to install), but they'll cut your utility bills by up to $200 a month, so they can pay for themselves in about five years. And as a bonus, you may get a bunch of tax credits. Win-win.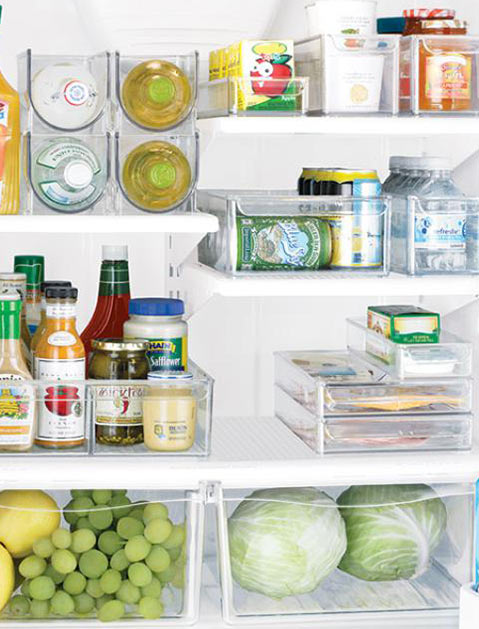 CLEAN OUT YOUR FRIDGE
Your disorganized refrigerator doesn't just look gross and smell weird–storing stuff you never intend to use is also costing you money. Toss those old mustard bottles and half- empty bottles of wine (Sauvignon Blanc really only lasts three days after it's been opened, anyway) so less energy is needed to cool your fridge.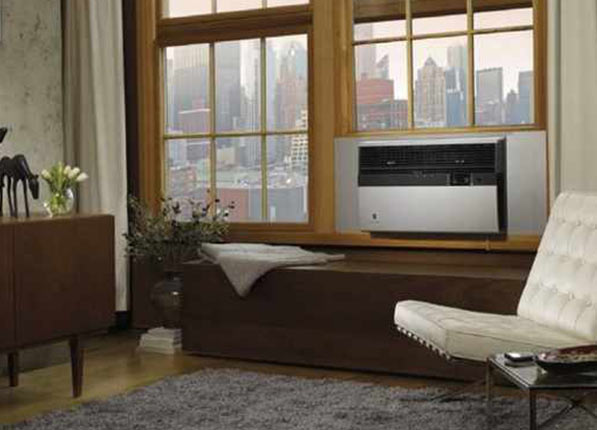 CHANGE YOUR AIR FILTERS
Wait, you're still using the filter your air conditioner came with? It's time to make a Home Depot run. A clogged filter can mess with your AC's efficiency, so clean reusable filters and change disposable ones once a month.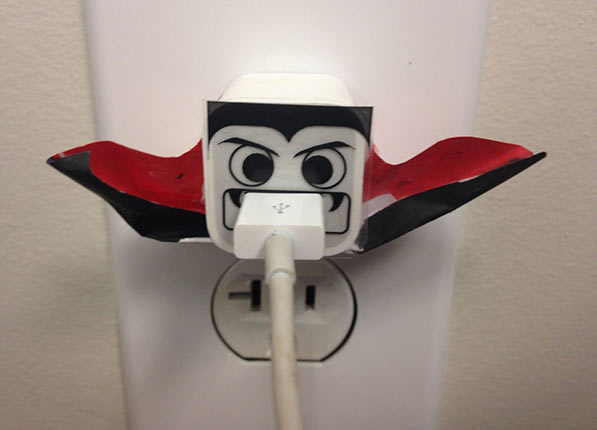 JUST SAY NO TO VAMPIRES
Even if your TV, Roku and Blu-ray player aren't in use, they're considered "energy vampires" because they drain power just by being plugged in. Keep your electronics on a power strip so you can easily switch them off when you're not using them.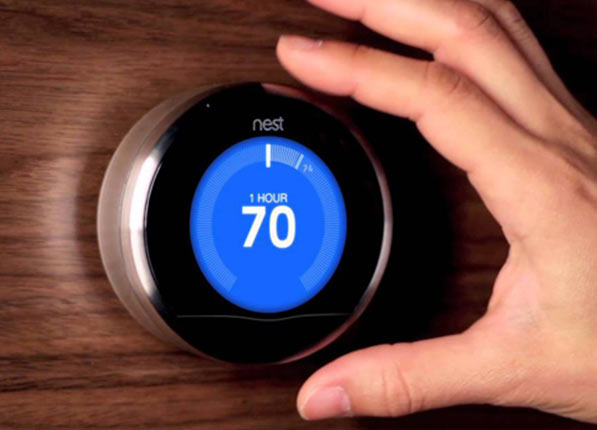 SET UP A SMART THERMOSTAT
FYI, your thermostat controls half of your energy bill. Install a programmable system like Nest, which lets you manage your home's temperature remotely via an app. Users save an average of 12 percent on heating and 15 percent on cooling per year–money that's way better spent on a trip to the Caribbean if you ask us.
This article was written by PureWow STAFF from PureWow and was licensed from NewsCred, Inc. Santander Bank does not provide financial, tax or legal advice and the information contained in this article does not constitute tax, legal or financial advice. Santander Bank does not make any claims, promises or guarantees about the accuracy, completeness, or adequacy of the information contained in this article. Readers should consult their own attorneys or other tax advisors regarding any financial strategies mentioned in this article. These materials are for informational purposes only and do not necessarily reflect the views or endorsement of Santander Bank.