With venue costs accounting for a whopping 45 percent of the average total wedding budget, wouldn't you like to see those pretty pennies go toward a spectacularly pretty locale? Good news: You don't need to be an heiress with a family estate to pull off a gorgeous at-home wedding. Instead, consider renting one from Airbnb for a surprisingly reasonable rate. Here, nine we're totally daydreaming about.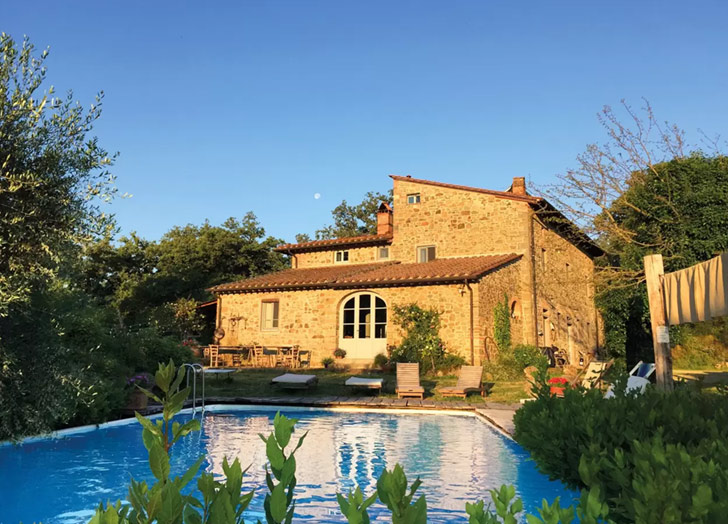 Image credit: Airbnb
An Idyllic Tuscan Villa
Pose for group shots in the olive groves. Recite your vows in a stone amphitheater. Dine, toast and dance on a wisteria-covered patio while watching the kids run barefoot through meadows of wildflowers. Fire up late-night pizza in the stone oven. This is what they mean when they say a place has it all.
From $1,473 a night; sleeps 16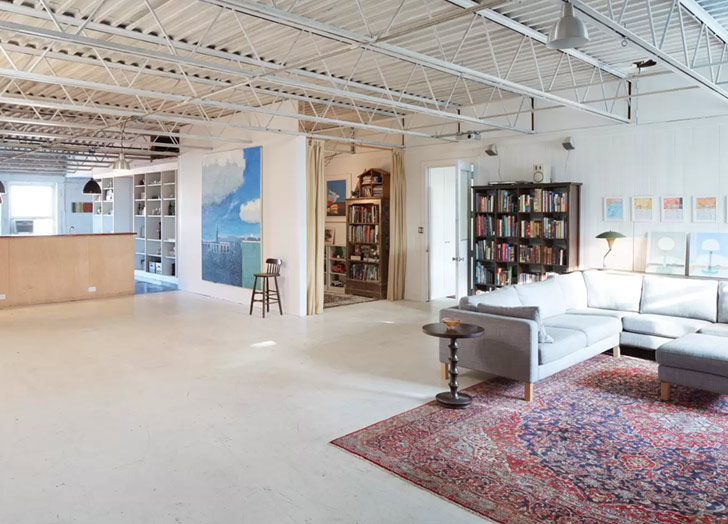 Image credit: Airbnb
A Hip Brooklyn Loft
Easily accessible by NYC subway and boasting an airy white interior replete with banjos at the ready, this Brooklyn loft is a hipster's wedding dream. String the massive 1,000-plus-square-foot patio with twinkly lights for a festive reception dinner after saying "I do" against the sunset skyline backdrop.
From $300 a night; sleeps 4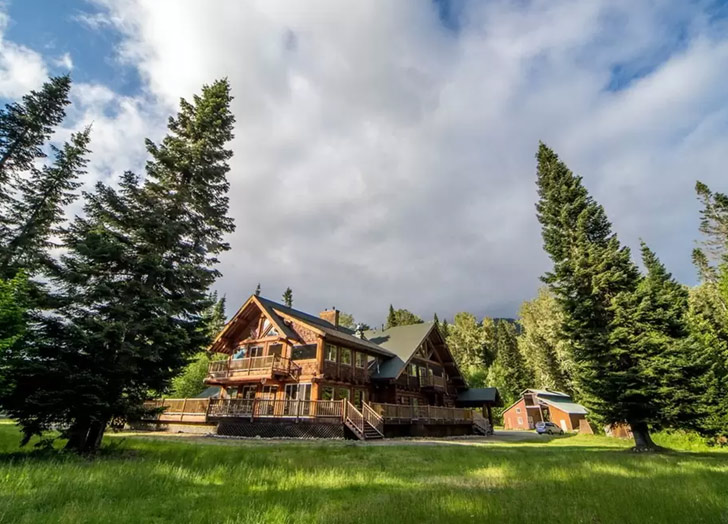 Image credit: Airbnb
A Remote Washington Lodge
Go fully off the grid by renting this expansive lodge literally in the Wenatchee National Forest. The manse is so deep into nature that you can't even locate it with GPS. Fear not, as once you get there, there's room for the whole wedding party to crash. Hold your celebrations alfresco in the summertime, and local swallows, hummingbirds, and black-tailed deer will likely join the wedding's spectators.
From $1,050 a night; sleeps 40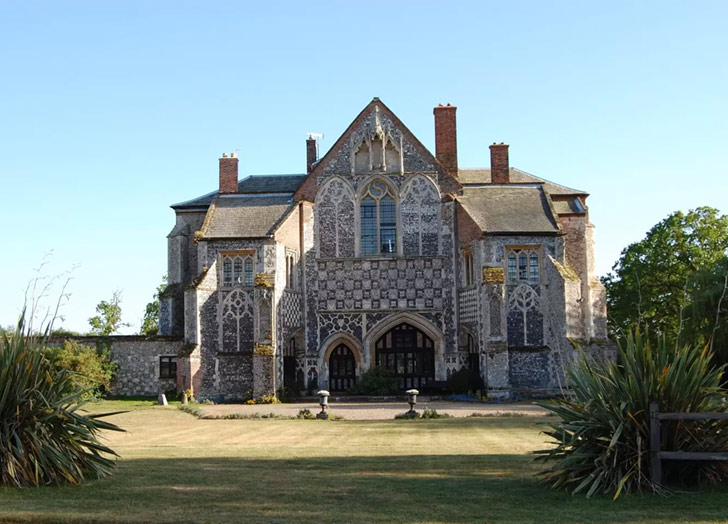 Image credit: Airbnb
A Majestic English Country Home
No need to ship in any "wow factor" at this stunning property surrounded by poetic marshes and creeks. From the warmly elegant rooms to the grand-scale fireplaces harking back to another time to the whitewashed cathedral ceilings, this Suffolk country home would make Jane Austen weep.
From $1,055 a night; sleeps 15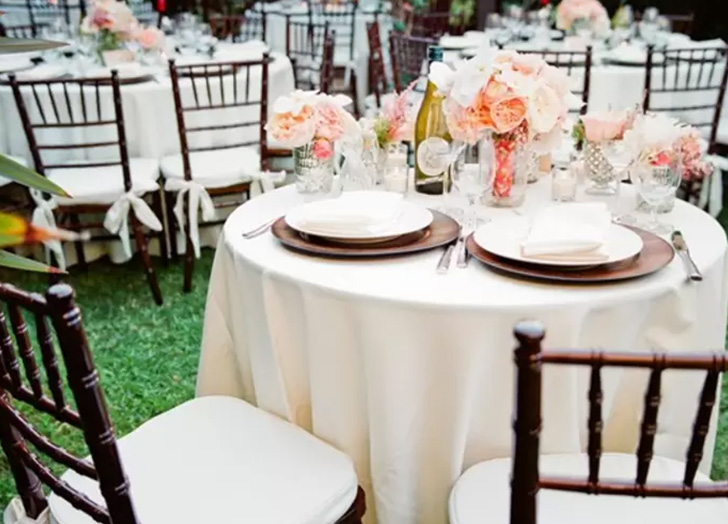 Image credit: Airbnb
A Secret Garden in L.A.
Past cascading bougainvillea and an entryway arbor of white roses, guests will come upon a lush and private green oasis. Oh, and did we mention the white lattice pergola set up in Pinterest-perfect style? To sweeten the deal, it's right off the 101.
From $900 a night; sleeps 2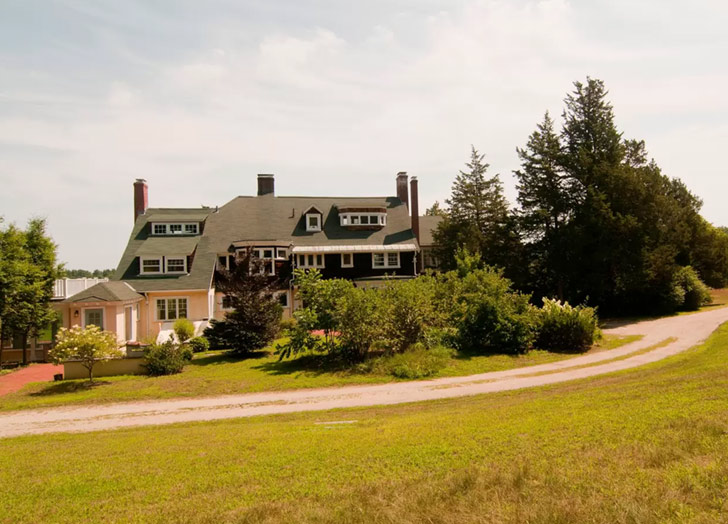 Image credit: Airbnb
A Quiet New England Estate
This Massachusetts haven boasts romantic walking trails and a beautiful brick patio overlooking 20 rolling green acres and river beyond them (quite the tableau for reciting those vows). After a night of dancing under the unobstructed stars, wind down the festivities by having guests retreat to the velvet parlor couches for some late night snacks and libations.
From $1000 a night; sleeps 8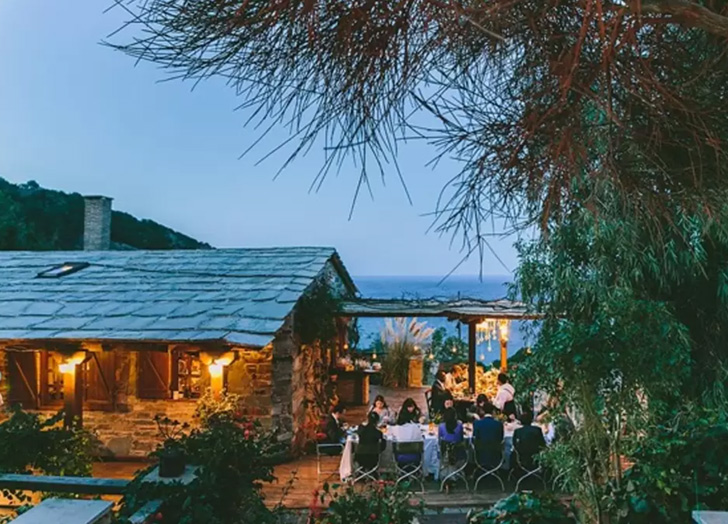 Image credit: Airbnb
A Greek Island Oasis
What's this place got to offer? Try panoramic views of the crystalline Aegean Sea, a rocky private beach with winding dirt path and a landscaped saltwater pool and straw roof outdoor dining patio. As for the spot to tie the knot, there are no shortage of special nooks and crannies to look to. (Though we're partial to the freestanding stone window to the sea.)
From $573 a night; sleeps 16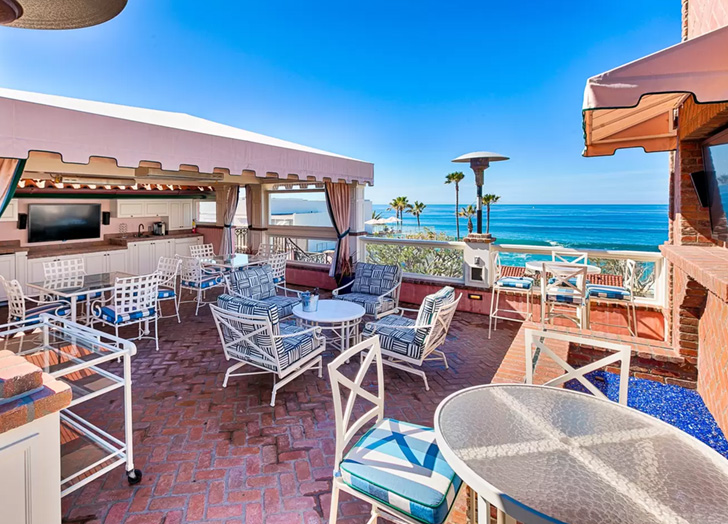 Image credit: Airbnb
A Posh San Diego Mansion
This decidedly upscale estate seamlessly melds outdoor with indoor living in true Cali style. And while the high-end interiors are sure to turn heads, it would be hard to pry yourself from the panoramic dream views of the Pacific Ocean, readily accessible from the wet bar-outfitted roof deck, and numerous balconies practically made for a dramatic bouquet toss.
From $2,966 a night; sleeps 16
Image credit: Airbnb
A Rustic Wyoming Ranch
Rent 280-plus private acres of wild, beautiful land at this Yellowstone-chic and ultra cozy hunting lodge. When flanked by towering mountains, green canyons, wild ponies and waterfalls, your nuptials will need little further embellishment. Also, just to reiterate… it costs $300 for the entire night!
From $295 a night; sleeps 9
This article was written by PureWow from PureWow and was licensed from NewsCred, Inc. Santander Bank does not provide financial, tax or legal advice and the information contained in this article does not constitute tax, legal or financial advice. Santander Bank does not make any claims, promises or guarantees about the accuracy, completeness, or adequacy of the information contained in this article. Readers should consult their own attorneys or other tax advisors regarding any financial strategies mentioned in this article. These materials are for informational purposes only and do not necessarily reflect the views or endorsement of Santander Bank.