If you're one of the lucky ones, you're living in a gloriously rent-controlled Victorian. But that also means you're never moving—at least not in this outrageously expensive rental market. You've put up with the terrible laminate flooring and the baby-blue bathroom walls for years, but we're here to tell you that you no longer have to compromise. Here are seven sneaky ways to update your apartment, from super-easy to more complex, without making your landlord mad.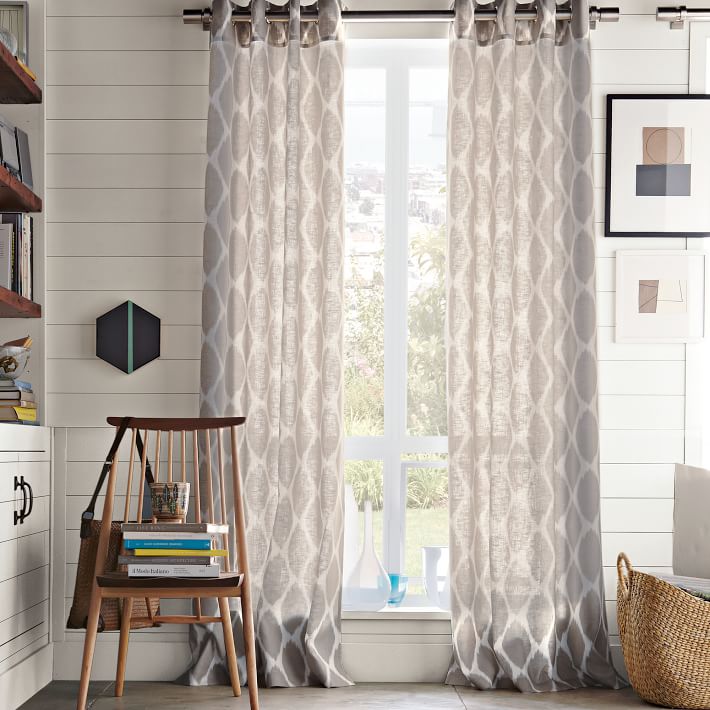 Image credit: West Elm
TAKE DOWN THOSE AWFUL MINI BLINDS
This is an easy way to refresh the whole apartment: Carefully pop your mini blinds out of their brackets at the top of the window and keep them in your closet until move-out day. Replace them with light, airy curtains like these from West Elm. Simple and chic—our favorite combo.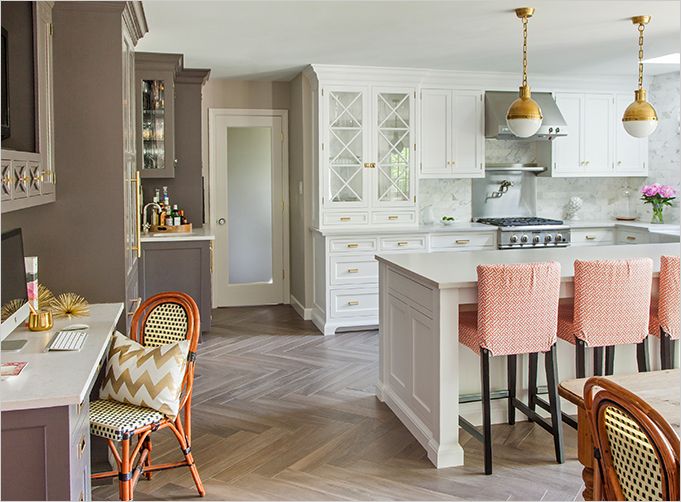 Image credit: Rue Daily
REPLACE THE KITCHEN KNOBS
Here's how to give your kitchen an instant makeover: Take a trip to the flea market and look for antique hardware. Then simply swap out the handles on your cabinets and drawers. Save the old ones in a plastic bag so you can put them back on when your lease is up.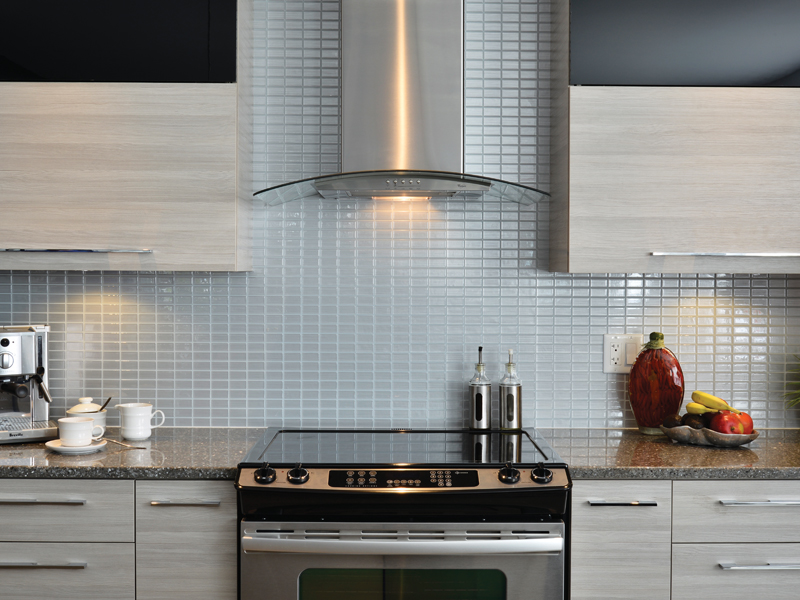 Image credit: Smart Tiles
CREATE A NEW BACKSPLASH
Your fried Oreo experiment left a big grease stain on the wall behind your stove. We feel your pain. To the rescue: peel-and-stick Smart Tiles for a whole new look. They're heat- and humidity-resistant, but you can remove 'em easily with a hair dryer when it's time to move.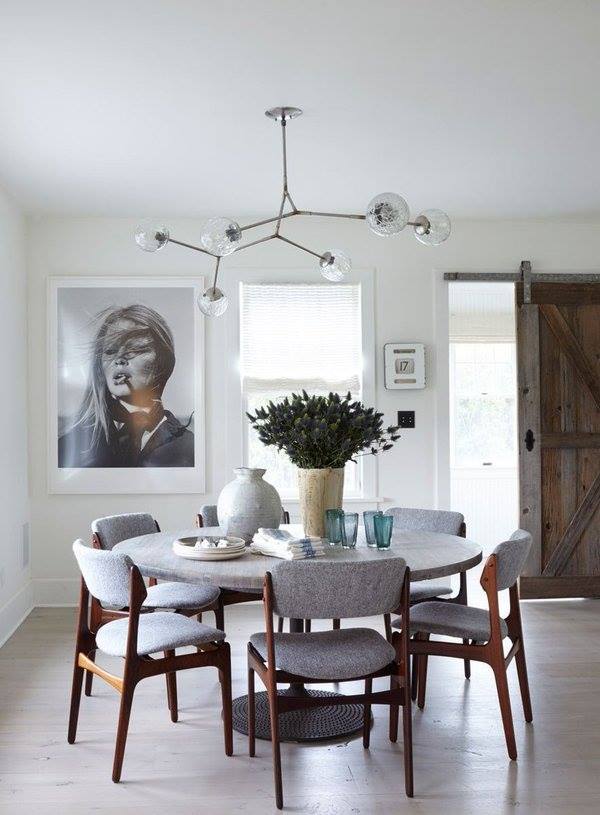 Image credit: Decorist/Facebook
CHANGE THE LIGHT FIXTURES
Fact: Rentals have the worst lighting. What was the landlord thinking with those hideous candelabras? Luckily, you can swap them for something way cuter. Hardwiring a light fixture isn't as tough as it sounds just make absolutely sure your landlord turns off the electricity first.
Image credit: Anthropologie
HANG WALLPAPER
Wallpaper used to get a bad rap, but we're obsessed with this amazing paste-free frond wallpaper from Anthropologie, which is just as easy to put up as it is to remove. Then all you have to do is paint your walls white again before moving out.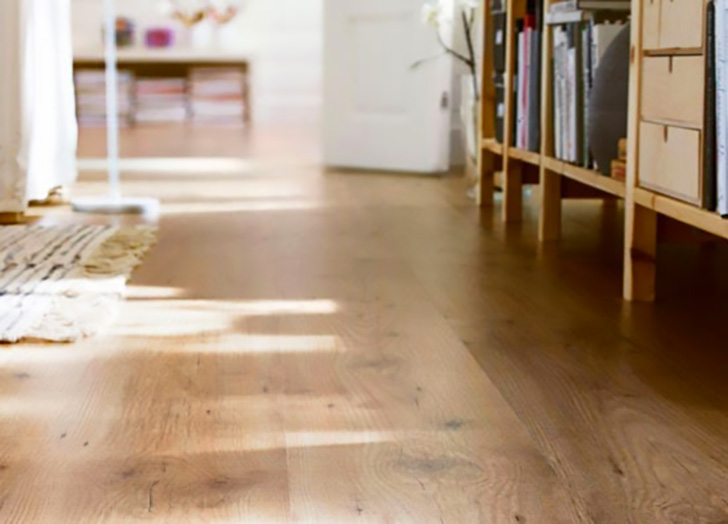 Image credit: Ikea
PUT DOWN NEW FLOORING
You've suffered with those icky linoleum tiles in the living room long enough. This temporary laminate flooring from IKEA snaps into place, and you can unsnap it and take it with you when you move. Best of all, it looks exactly like hardwood.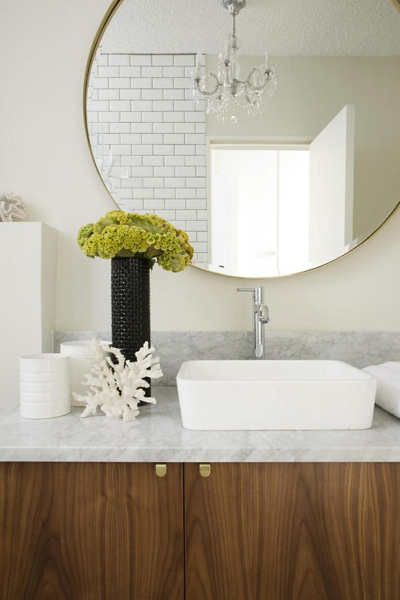 Image credit: Style Carrot
TRY MINI RENO PROJECTS
So there's nothing technically wrong with your bathroom cabinets. It's just that they look a little outdated. If you can convince your landlord that you're especially handy, he might let you replace them yourself if you cover the cost and don't break anything.
This article was written by PureWow Staff from PureWow and was licensed from NewsCred, Inc. Santander Bank does not provide financial, tax or legal advice and the information contained in this article does not constitute tax, legal or financial advice. Santander Bank does not make any claims, promises or guarantees about the accuracy, completeness, or adequacy of the information contained in this article. Readers should consult their own attorneys or other tax advisors regarding any financial strategies mentioned in this article. These materials are for informational purposes only and do not necessarily reflect the views or endorsement of Santander Bank.